Faculty Profile
---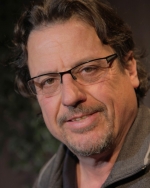 David Grannis, M.F.A.
Assistant Professor
Email: grannis@callutheran.edu
Phone: (805) 493-3366

Profile
David Grannis, who has an MFA in film from UCLA, is an Assistant Professor in the Communication Department at Cal Lutheran where he teaches television and film production as well as film history. Formerly as Director of Educational Technology at Cal Lutheran, he supervised the Media Services department and the Center for Teaching and Learning. Before coming to Cal Lutheran, David worked as a sound editor for Hollywood feature films. He has been elected to the post of Southern California Regional Director, Vice President 2006, President 2007 and Past President 2008, for DET/CHE (Directors of Educational Technology for California higher education) and was a board member for ETC Channel 21, Conejo Valley's educational television station.