Faculty Profile
---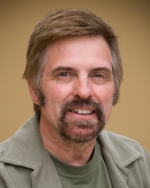 Kenneth Gardner, M.F.A.
Professor of Drama
Email: kgardner@callutheran.edu
Phone: (805) 493-3863
Office: TA133

Profile
In addition to his interest in theatre, Professor Gardner has produced a television show, has had two TV scripts optioned and worked as a script analyst for Meyers-Shyer Productions at Disney Studios. He has written and directed several original pieces with CLU students including Ohio, based on the Kent State incident, and Mark Twain and the Ghost at the Stagecoach Inn, a children's musical that was a semi-finalist in a national playwriting contest. Most recently, he conceived and directed Invasion of the Baud iSnatchers, a play that he developed with students based on the sci-fi cult movie Invasion of the Body Snatchers. Gardner has directed the department's Summer Theatre Workshop for Youth for the past several years and has directed on the Equity Waiver circuit in Los Angeles.
Education
B.A., State University of New York, Brockport M.F.A., Ohio University