This book is a sequel to the book You Lead A Mean Trail. It tells the experience of Barbara Collins, a professor who taught for 50 years at California Lutheran University, in her dealings with an incurable lung infection (MAC) and the funny things that happened to her in the hospital, having acquired pneumonia seven times. It includes descriptions of additional adventure trips to Joshua Tree National Monument, the Sierras and Mono Lake, the remote Mistaya Lodge in the Canadian Rockies, the big island of Hawaii and Maui, the Grand Tetons and Yellowstone, Bryce and Zion National Parks, New England, Ireland, Alaska, Norway, Denmark, Puerto Vallarta, and the poppies at Gorman and Lancaster, California. It closes with her experience with Hospice and saying good-bye to family. It portrays the remarkable spirit of a truly dedicated teacher, wife, and mother.
Testimonials:
Barbara was more than just a mentor. She cared about her students and their futures. She helped mold me into the professional that I am. She was a true trail blazer. She lived the very life she taught. She put her students first. She was a tough, but a very fair and giving professor, loved by us all.

Dr. Mark Evinger, DDS, CLU Class of 1981
In the fall of 1975 I had no intentions of pursuing a career in the biological sciences. But I was quickly captivated in her freshman biology course by the skill, enthusiasm, and brilliance of Dr. Barbara Collins. I am quite familiar with the profound illness she faced. In the final act of her life, I am inspired by her faith and courage, her incisive and often dry wit, and her abiding love.

Eldon M. Walker, Ph.D., Cleveland Clinic Lerner Research Institute, CLU Class of 1978
The Twilight Years and Looking Back is an amalgamation of flower quests, patient self-advocacy, and ultimately community outpouring as Barbara's life journey reached its end. It was with Larry's unwavering support through it all that makes her words come to life posthumously. It is a gift that they share her struggles and humorous observations with us.

Dr. Michelle Eyler D.O. Board Certified Family Practice, CLU Class of 1989
Purchase the book for $18.00 from:
Lutheran University Press
PO Box 390759
Minneapolis, MN 55439
http://www.lutheranupress.org
The book is 259 pages long and has seventeen black-and-white images. There are 293 electronic images that accompany chapters in her book that illustrate the above adventure trips.
For some of the wildflower and scenery images, additional long-shots or close-ups can be found in two other websites: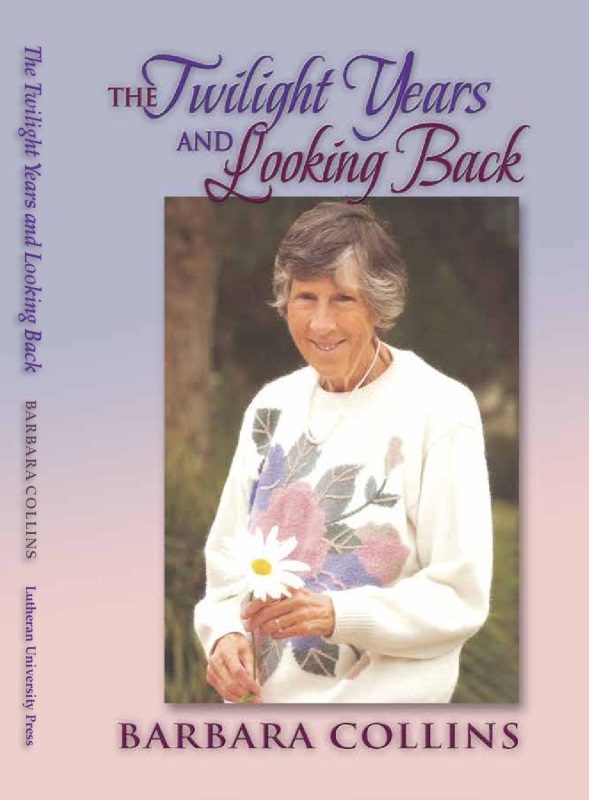 Book cover
Eight sample images of the 293 electronic images in the book are shown below.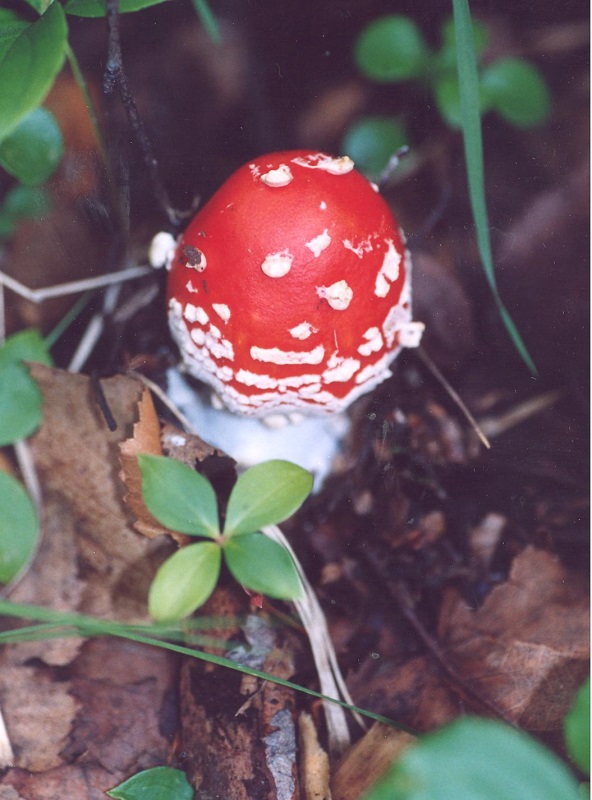 Amanita mushroom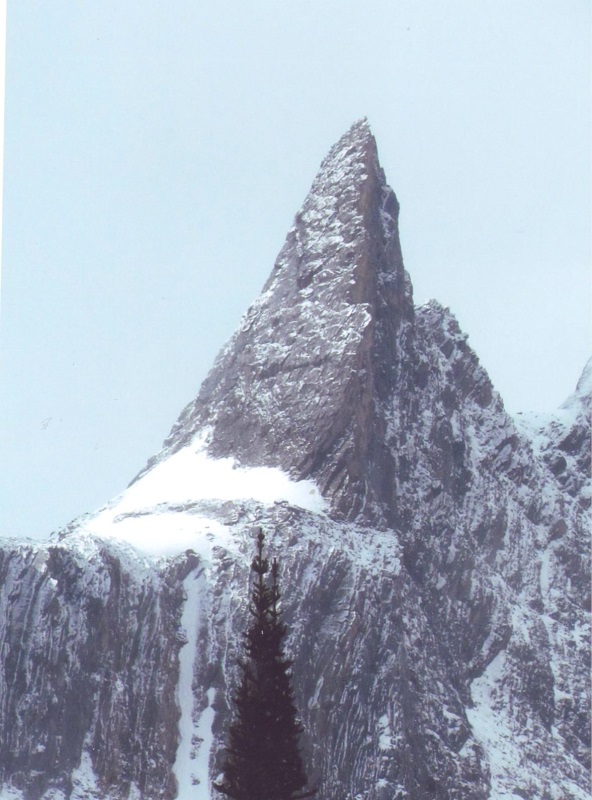 Septer Spire in Canadian Rockies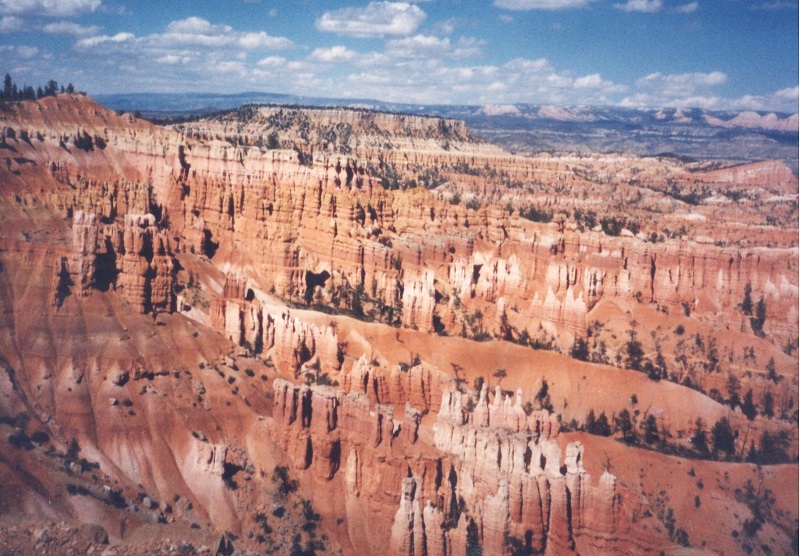 Bryce pink limestone
Chuparosa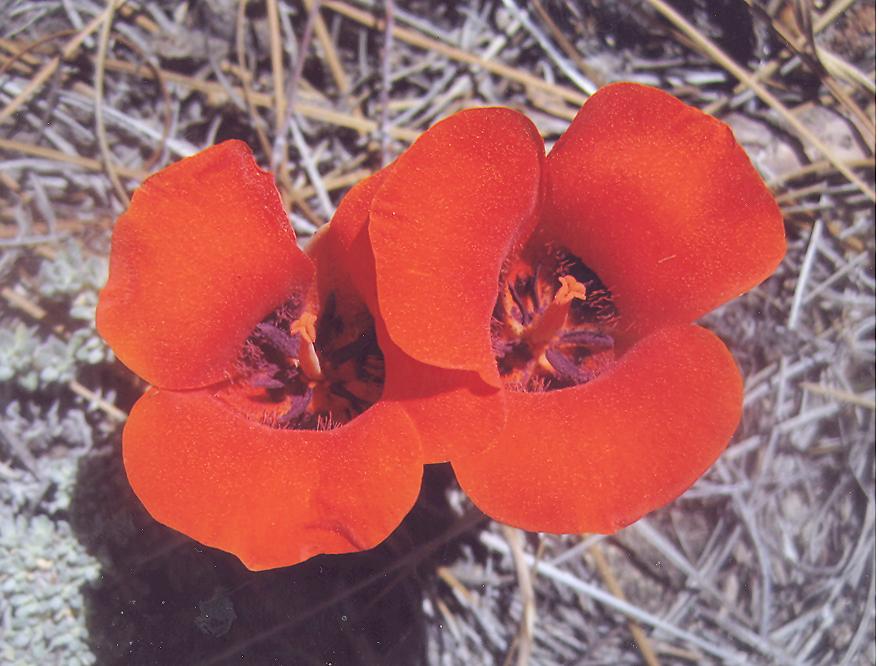 Kennedy lily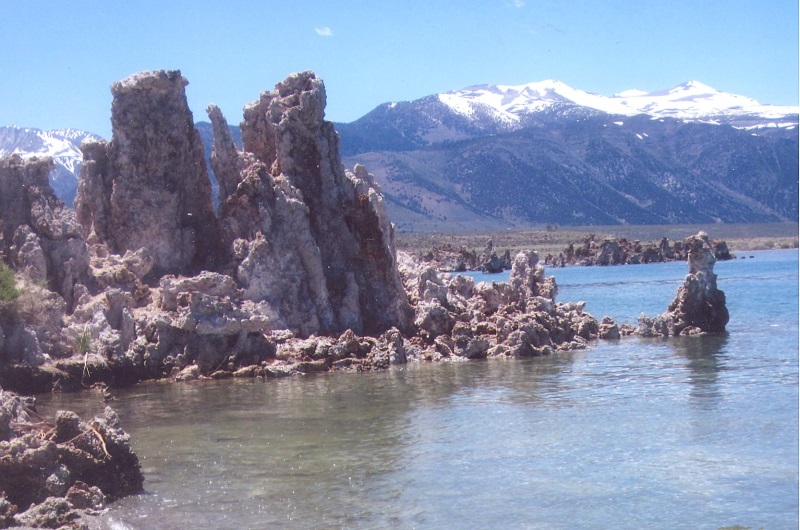 Mono Lake tufa towers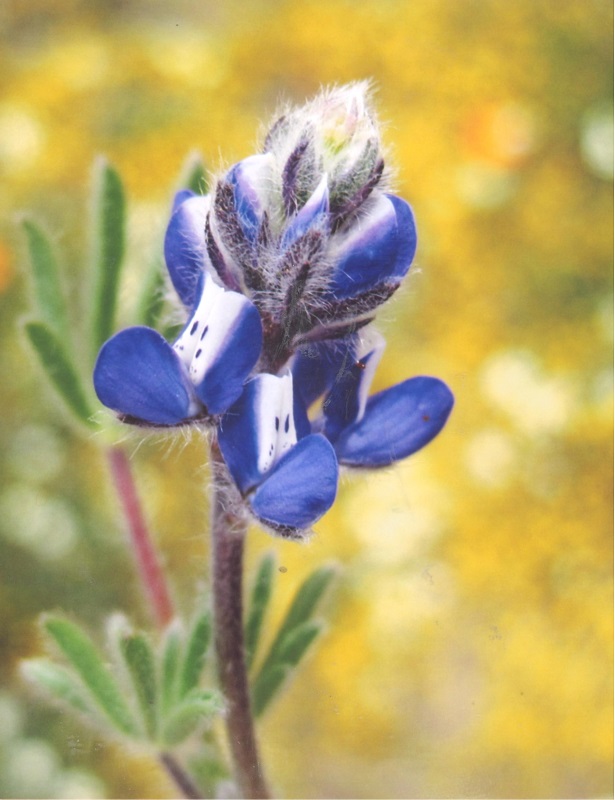 Miniature lupine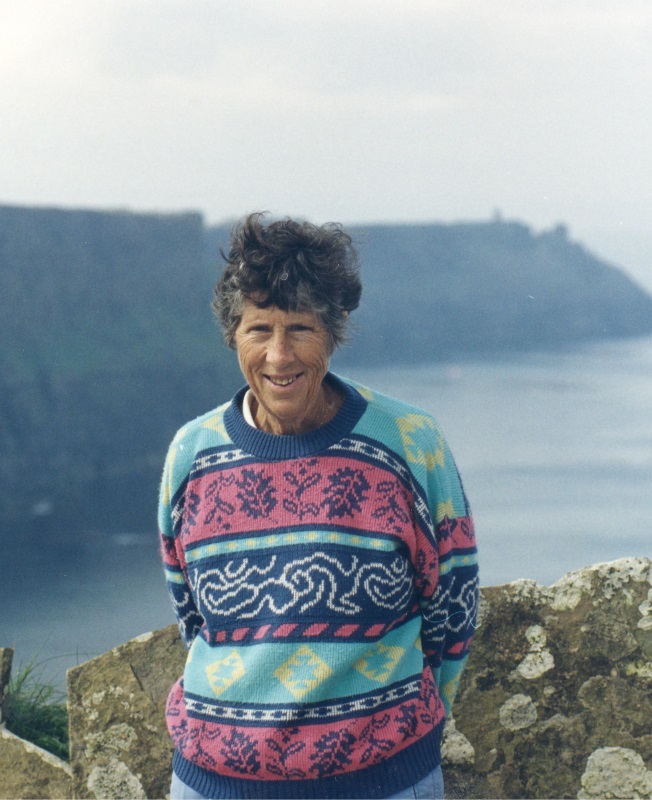 Barbara, Cliffs of Moher, Ireland