Discounted Tickets
Buy tickets for movies, theme parks, theater productions and more!
---
Upcoming Leadership Events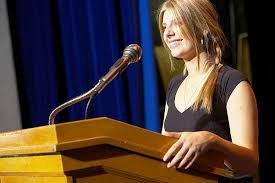 Tue., July 28, 2015
12:00 pm - 1:00 pm at
Whether you are an experienced speaker needing to improve your skills, or a new speaker ready to take that first step into better public speaking, this club is the perfect way to improve!
---
Thu., September 10, 2015
12:00 pm - 1:30 pm at
Enjoy a free lunch and learn about leadership and how to better leadership skills.
---
Nov. 13 – Nov. 14, 2015
Oxnard Beach House
A chance to get off campus for a beach getaway!
---
Sat., November 21, 2015
4:00 pm - 4:00 pm at
Events are TBD
---
Feb. 22 – Mar. 8, 2016

Students can nominate classmates to receive any of an assortment of possible awards recognizing individuals showing exceptional leadership skills.
---